KAMLOOPS — The provincial transportation ministry has installed a pair of webcams at Hoffman's Bluff, allowing the public to keep tabs on how the Trans Canada Highway four-laning project is impacting traffic.
LIVE VIEW: Hoffman's Bluff, 3 km east of Pritchard, looking east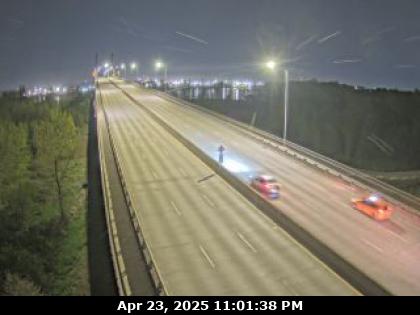 Minister Todd Stone says twinning that section of highway is on schedule to be completed this fall.
"The construction through Hoffman's Bluff is actually very much on schedule," Stone told CFJC Today, adding, "They're doing a great job taking a heck of a lot of rock out of this particular section of the highway. The good news is they are able to re-purpose a lot of that rock during the construction itself."
Stone notes once this and two other sections are complete, the government will have poured more than $200 million to twin the highway from Monte Creek to Chase.
"Once we are done this section, we hope to begin construction very shortly thereafter on the next section. There is two projects that will take us from Hoffman's Bluff right into Chase, we hope to start one of those two projects either this Fall, or in the Spring of 2017. Both of those projects should be done over the next four or five years."
For more information on this project, click here.