April 21, 2016 - 11:21am
Updated: April 21, 2016 - 5:40pm
KAMLOOPS — Variable speed signs on the Coquihalla Highway near the former toll booths are nearly ready for operation.
Transportation Minister Todd Stone says the signs have been installed since mid-January and indicates they have been tested since then.
"Right in the midst of true winter driving conditions on the Coquihalla in particular, we've had several big dumps of snow, and some very severe changes in temperature, obviously since that time. So I am confident that we have had a good range of conditions to do the testing up to this point," said Stone.
The signs will read 120 kilometres-per-hour during the best driving conditions, but can be lowered when conditions deteriorate.
The technology has also been installed on the Trans Canada Highway near Revelstoke, and the Sea-to-Sky Highway near Squamish.
LIVE: Coquihalla Summit - Highway 5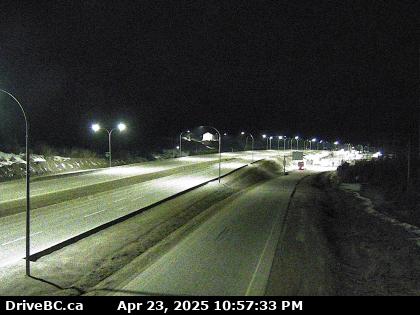 LIVE: Rogers Pass - Highway 1